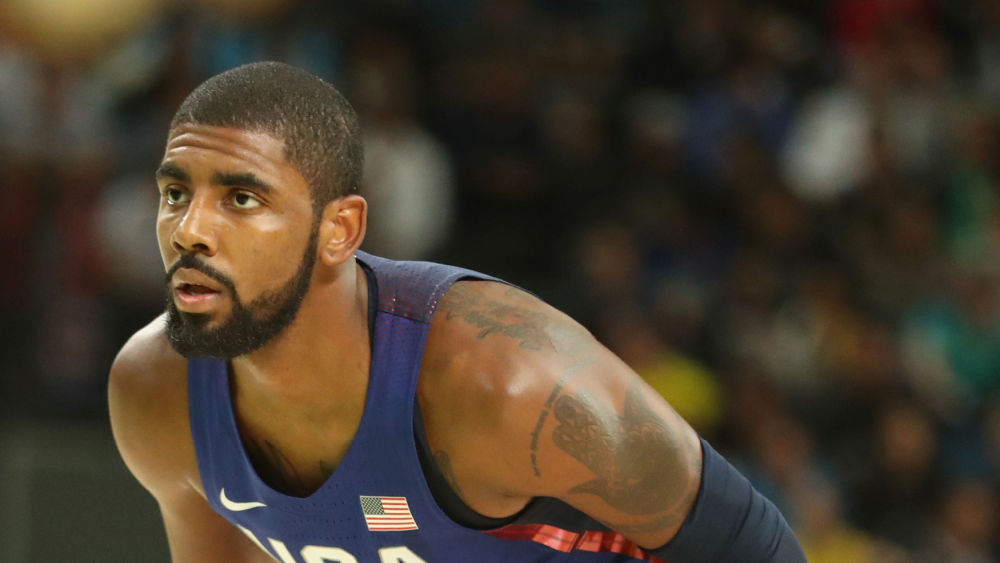 Brooklyn Nets guard Kyrie Irving was traded to the Dallas Mavericks on Sunday.  The Athletic's Shams Charania tweeted: "The Brooklyn Nets are trading Kyrie Irving to the Dallas Mavericks for Spencer Dinwiddie, Dorian Finney-Smith, a first-round and multiple second-round picks." The Mavericks traded Spencer Dinwiddie, Dorian Finney-Smith and draft equity to complete the deal, according to reports. The Nets also reportedly sent Markieff Morris to Dallas in the trade.
An eight-time NBA All-Star, Irving requested a trade from the Nets on Friday. With the Mavericks, Irving will play alongside four-time NBA All-Star Luka Doncic. The 30-year-old Irving has averaged 27.7 points, 5.3 assists, and 5.1 rebounds per game in 40 games this season, helping the Nets to a 32-20 record.
Earlier this season, Irving was embroiled in controversy after he posted a link to a documentary on Twitter that contained anti-Semitic messages. After he initially defended the tweet and refused to apologize, Irving was  suspended for eight games in November. Brooklyn Nets owner Joe Tsai said he was "disappointed" in Irving's actions, and Nike later cut ties with him as well. Subsequently after Irving later issued several apologies to the Jewish community and met with NBA commissioner Adam Silver, his suspension was lifted.
Editorial credit: Leonard Zhukovsky / Shutterstock.com