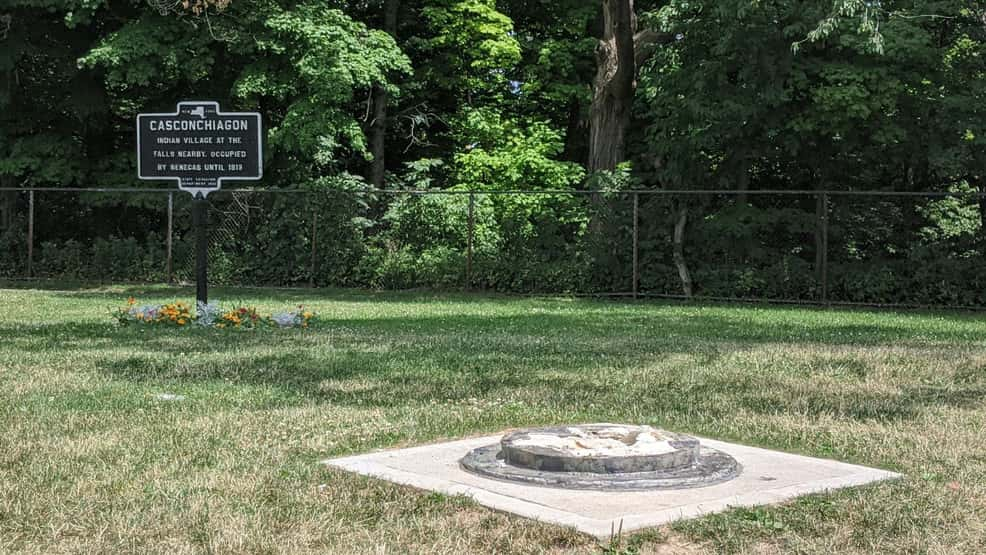 Rochester, N.Y. (WHAM) – The statue of Frederick Douglass at the Maplewood Rose Garden was torn down on Sunday.
Rochester Police Department officers found the statue removed from its base with damage to the statue and base pedestal.
The damaged statue was located 50 feet from the pedestal.
The statue had been placed over the fence near the gorge and was leaning against the fence, according to police.
In addition to the damage at the bottom of the statue, one of the fingers on the left hand of the statue was damaged.
The statue has since been recovered and removed from the location for repairs.
The investigation into the incident is ongoing.
—13wham