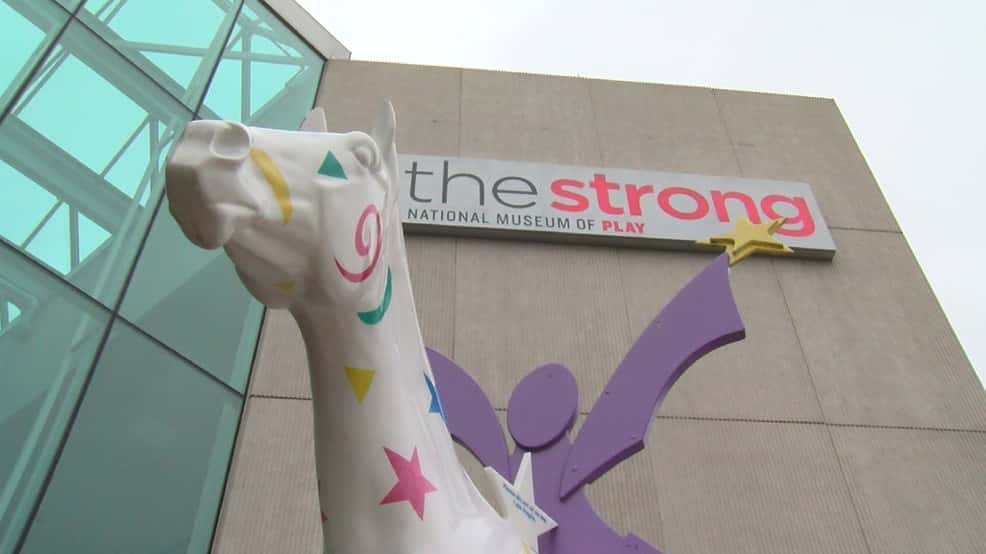 (WHAM) – After months of being shut down during the coronavirus pandemic, museums in Rochester are eager to open their doors now that they have been given the green light for reopening.
Guidelines for reopening in New York put museums in Phase 4 of the four-phase plan, along with social gatherings of up to 50 people and indoor religious gatherings at 1/3 of the indoor site's capacity.
Many of the museums within Rochester plan to open their doors to members first on Saturday, June 27, with the public to follow a few days later. Among those museums are the Rochester Museum & Science Center (RMSC), the Strasenburgh Planetarium and Cumming Nature Center, the Strong Museum of Play, and the Memorial Art Gallery.
Dates for the general public to start visiting again vary by museum. The Memorial Art Gallery will allow the public in starting on July 8 and the Strong Museum on July 11. A date for the public was not given for RMSC.
The George Eastman Museum has not yet released its plans for when or how it plans to reopen to members or the general public.
Most museums are following a similar plan: reopen to members first, followed by the general public later. This allows members to experience the benefit of their membership, but also gives staff and volunteers at the building to get used to the new health and safety measures being implemented and make any added changes to the procedures before the public begins to come in.
A mandatory mask wearing policy, limits on the number of guests, frequent and thorough sanitizing processes in high-touch areas, along with timed tickets, are in place at most of the museums.