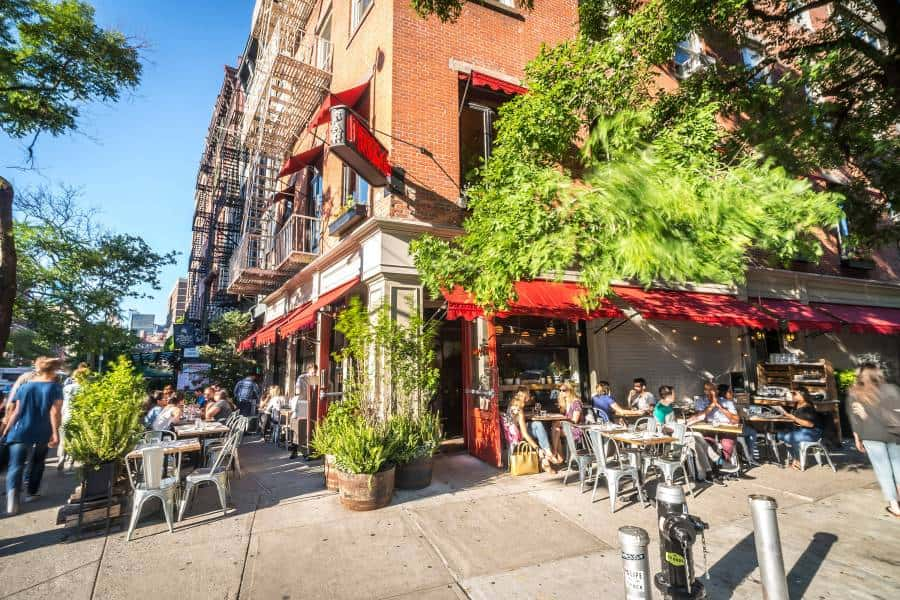 Restaurant owners across the state are asking Gov. Andrew Cuomo to make outdoor dining part of the next phase of the state's reopening plan.
Right now, indoor dining could be a month away during the third phase of the reopening process.
Several states have already started to allow outdoor dining at restaurants, and the New York State Association says it wants New York to be next.
"We found that consumer confidence is stronger to dine in outdoor areas than indoor dining in restaurants right now," said Melissa Fleischut, CEO and president of the New York State Restaurant Association.
Thad Swift, the owner of Hedges Nine Mile Point in Webster, says he is eager to get his business up and running after the governor's call to stop indoor dining came the same week his business was about to open for the season.
"We are kind of a destination. Being on the lake, there is a crowd that comes once a year every year. For generations and generations, they do it. And we have other people – they are regulars we see constantly," said Swift.
Hedges recently began offering take-out. But Swift says the warmer weather and the restaurant's view of Lake Ontario could persuade him to start outdoor dining at his location if the state gives the go-ahead.
"We could do that here. We have a huge outdoor space. I would definitely give that a try. At least it would be something in addition to what we are doing now. And it would give our people, the customers, a chance to get out and feel like they are back in society again," said Swift.
The New York State Restaurant Association says it is pushing to get the industry up and running faster by asking the governor to allow restaurants to serve customers while spaced apart in the great outdoors.
Fleischut believes outdoor dining can not only help keep restaurants afloat, but can make it more comfortable for guests and make social distancing easier.
"We just think that if we could just have some outdoor seating space as well that that's going to help build our ability to service our guests and get them back into the restaurant in numbers that makes sense for the business," said Fleischut.
The association says indoor restaurants are getting creative when planning how they would do outdoor dining.
"Not only utilizing their existing patio space or their parking lots or their sidewalks, but we are talking to the local governments who want to expand that so that maybe a street could be shut down or maybe you can utilize more of the sidewalk and turn a parking lane into a pedestrian walkway," said Fleischut.
The restaurant association says it is still waiting for a response from the state and is also hoping to learn more about state guidelines for when indoor dining is expected to resume.
— 13 WHAM