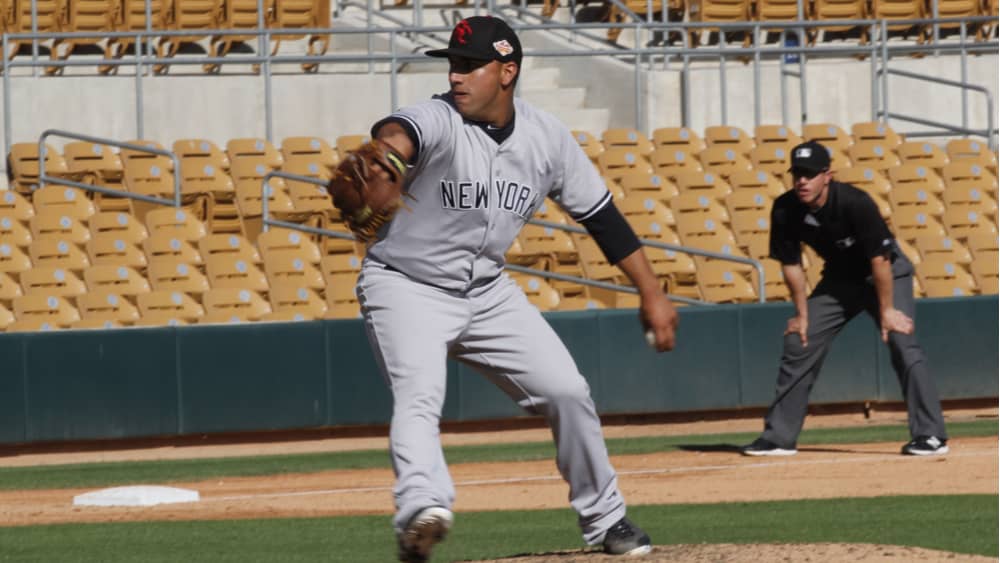 A release sent out by Major League Baseball confirmed the postponement of Thursday night's series opener between the Yankees and Red Sox as the Yankees organization manages a developing COVID-19 issue. The MLB said that there are multiple positive COVID-19 tests within the Yankees organization, and they will be going through continued testing and contact tracing.
Shortly after the announcement, Yankees general manager Brian Cashman revealed the three players who tested positive for COVID-19 — pitchers Jonathan Loaisiga, Nestor Cortes and Wandy Peralta.  The three have already been placed on the COVID-19 injured list, and have all previously been vaccinated. Cashman added that at least three other members of the player population have pending COVID-19 test results.
The status of Friday's game against the Red Sox at Yankee Stadium is currently up in the air; results of pending tests will play a role in deciding whether or not an additional game will be postponed.
Editorial credit: Keeton Gale / Shutterstock.com