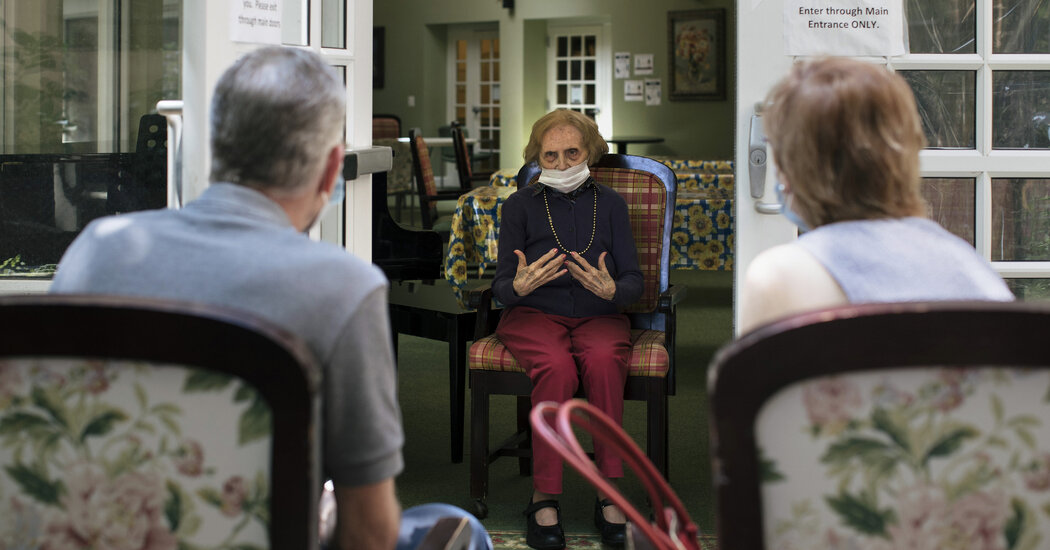 SYRACUSE, N.Y. (WSYR/WROC) — After waiting nearly a year for a chance to see loved ones in nursing homes, New York State is allowing visitation to resume Friday.
Under the new guidance, most importantly, nursing homes must be COVID-free for 14 days before welcoming visitors.
Then the rules of visitation depend on the county's overall positivity rate.
| POSITIVITY RATE | REGULATIONS |
| --- | --- |
| 5% or less | Testing is not required but encouraged |
| 5% – 10% | Testing is required within 72 hours of visiting |
| 10% or more | Visitation is not allowed except for compassionate care visits |
The state says it will pay for testing.
Visits will also be limited based on the capacity of the building. At any one point in time, no more than 20% of the residents can have visitors.
Those visits also need to happen in a separate, designated area or families can go into a resident's room as long as they are not sharing a room with others.
For visitors 16 years or younger, they will need to be accompanied by an adult 18 years or older. Every visitor passing through the doors will also undergo a health screening and will be required to leave information for contact tracing.