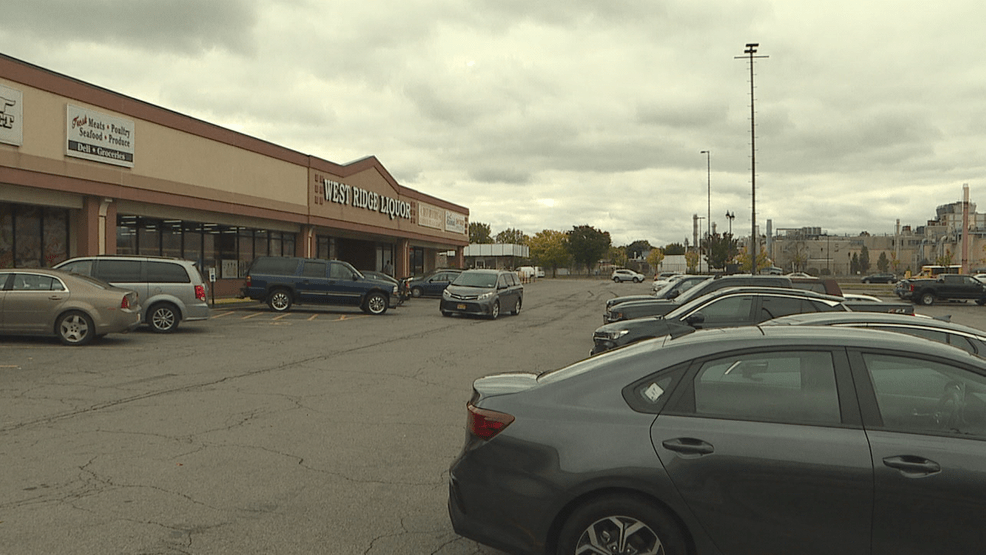 Rochester, N.Y. – What began as an annoyance has become dangerous.
Nearly every Sunday evening, more than 100 vehicles camp out in the West Ridge Plaza parking lot, partying and playing loud music.
The vehicles then spill out onto busy traffic – all at once – to escape when neighbors call police.
"I've got 150 cars pulling into my parking lot, and I have patrons that want to come or leave and they can't," said Matt Reis, who owns Bathtub Billy's.
13WHAM News camped out across from the plaza Sunday and caught much of the scene. Camera footage shows a mass exodus of dozens of cars trying to make a quick exit around 10 p.m. The video records one near-crash, and then a cacophony of honking to avoid another.
"The cars would just fly out of the parking lot and not stop," Reis said. "It's getting worse and worse."
By the next day, the evidence was etched deep into the parking lot outside of Bathtub Billy's. Two days later, the smell of burnt tire rubber still lingers.
Cell phone video obtained by 13WHAM reveals how the evening often begins. A vehicle races across the parking lot, the tires squealing as it spins in a donut.
"They got dirt bikes out here. They've got four-wheelers. Cars are doing donuts," Reis said.
By 9-9:30 p.m., the music takes over. Robert Middleton moved into the neighborhood behind the plaza for its tree-lined streets and for the quiet.
"A lot of times it will last until one, two in the morning, and people are trying to get to sleep, and that's not okay," he said.
Reis agreed with the description of the volume level.
"Some of the live bands that we have here weren't nearly as loud as these systems," he said. "It will rattle everything we have in here. It will knock glasses off the shelf."
Week after week, calls to 911 alert Rochester Police. The arrival of a patrol car prompts a chaotic scramble as those involved attempt to leave the parking lot quickly. There are some indications this is the same group that has camped out some evenings in the Walmart plaza on Hudson Avenue, not far from West Ridge Plaza.
In a year where Bathtub Billy's has worked to make it through COVID shutdowns and restrictions, the pub's owner says he can't put up with this on top of everything else and will likely move to a new location in 2021.
"I can't ask people to bring their kids here and their families here when you've got stuff like that going on," Reis said. "Our lease is up in January, and 99 percent, we'll be gone."