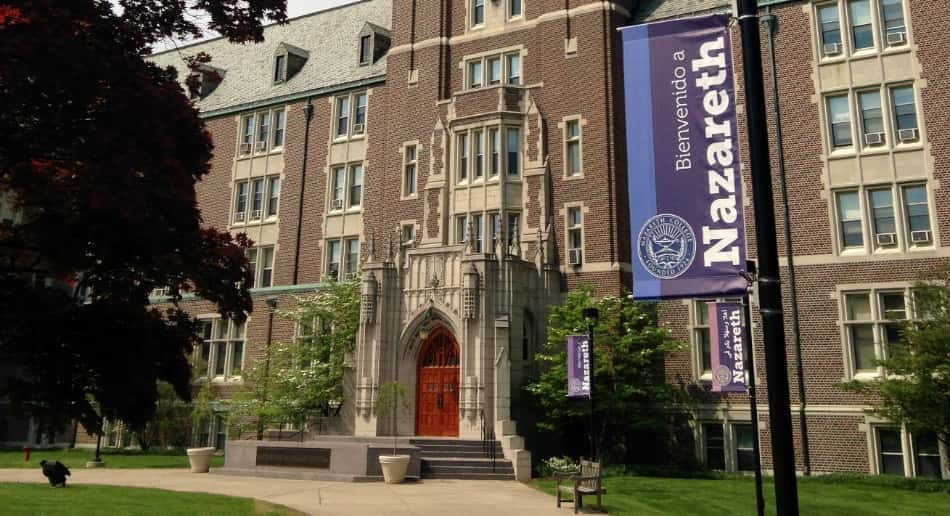 As local colleges plan for what's ahead amid the COVID-19 pandemic, those on-campus might notice some changes in the Fall semester.
At Nazareth College, which is aiming for an on-campus semester in the Fall, a student's day might start by answering some health questions.
"We've been working with health professionals on developing a screening mechanism using an app where every morning you enter data into an app and either get a green pass or a red pass," said Daan Braveman, the President of Nazareth College. "If it's green, you can go to class. If it's red, you go to a health center and determine what needs to be done."
He says walking to class could have more guidelines than usual.
"How do you manage the flow in and out of classes? We're talking about having one-way hallways, so people aren't walking at each other, limited access to buildings," said Braveman.
He says all of these options are being considered. Bottom line, the college is working hard to get students back on campus in the Fall.
"We put together a committee of faculty and staff to look at various options, and where we landed is if we are going to, if we are allowed to, open on campus and do everything within our power to make sure it's safe not only for our students, but our facility and staff and the community," said Braveman.
That's a promising sign for Rachel Simozon, a grad student at RIT. Just days ago, she finished up her undergrad studies at Oswego. Her semester there was cut short. She's hoping she'll be able to study on her new campus in the Fall.
"I'm not just going to grad school for the course information," she said. "I'm going for those connections that I'd be building and the ability to do those things on campus."
At Monroe Community College, the staff is also taking a close look at what the Fall will bring. Interim President Dr. Kate Douglas says she's hoping to make an announcement at the beginning of June.
"I've established five different task forces overseeing the student experience, the learning experience, the employee experience, physical stewardship and facilities and operations.," said Douglas. "They are each exploring their dimension, and I coordinate weekly."
Meanwhile, Ithaca College has selected October 5th as a start date. It also intends to have students on campus.
— 13 WHAM