Franco "El Matatan"
MONDAY to FRIDAY -- 02:00 PM - 07:00 PM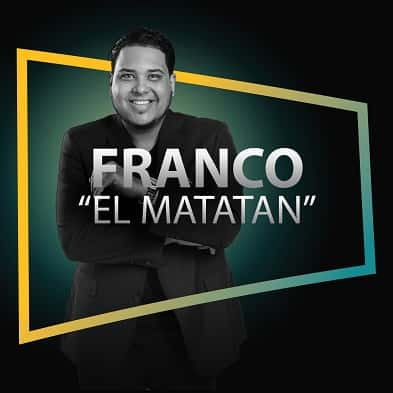 FRANCO "EL MATATAN"
On Air Mon-Fri 2pm-7pm
Originality, attention to detail and a mind for simple, yet complex artistic design and implementation is what sets him apart. Adrian Franco began his artistic journey at the age of 13. By 22, he was hosting a popular radio show and is now the face of La Mega 97.5, broadcasting alongside the likes of Enrique Santos, Alex Sensation and many other heavyweights in the Latin music world.
As a brand consultant, graphic artist and designer, Franco has partnered with diverse organizations to bring their visions to life. His campaigns with the Finger Lakes Film Commission, Eugenio Maria De Hostos Charter School, the City of Rochester, the Rochester Institute of Technology, professional boxer Willie Monroe Jr. and many others have proven to be extremely successful and garnered him awards from the Public Relations Society of America and the American Marketing Association.
Franco has hosted the Lilac Festival, Puerto Rican Festival of Rochester, the Great NYS Fair in front of tens of thousands and provides audiences with pride, joy and a vibrant and infectious energy. Franco's passion is the people and his work as a brand consultant, graphic artist, radio personality, DJ and entertainer demonstrate his passion and commitment to excellence. Franco's energy is felt within everything he does.